Artisan candles inspired by nature
Hand poured with love in our Southern Highlands studio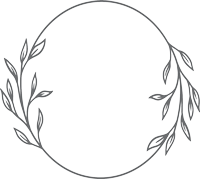 The Best Candles You'll Ever Burn
Farm gate freshness. Spring blooms. Mulled cider. Vintage lace.
Discover the world of comforting nostalgia, winding lane whimsy and long weekend escapes that is Sunday Rose & Co. Family-run, handmade, plastic and cruelty-free, take home the romantic scents of the Southern Highlands today.
Memories and comfort come from the smallest things in life. A scent can be a powerful reminder of who you were, or how someone else sees your home. As a small, artisan candle company based in the beautiful Southern Highlands of NSW Australia, we hand-blend our candles using only premium fragrance oils sourced from all over the world.
Our goal is to offer you and your home something that will make it feel cosier than ever before – giving new meaning to "personal scent."
Soy wax candles hand poured with love
We want to make your home smell as good and warm. That's why we use 100% soy wax, hand-poured into perfection with only the finest fragrance oils so you can enjoy a natural premium candle that will create an inviting atmosphere around you!
We take care of every step: from quality control (and sourcing) all way through shipping – it doesn't get much more personal than this.
We're committed to sustainability, which is why our products always contain 100% soy wax and we never use anything artificial. We also make sure each scent comes from natural sources – no flavourings or preservatives!
Find your perfect scent today
We have a range of scents that take you back to your childhood. There are citrus notes in oranges and hints from vintage violets. The smell of freshly washed linen is an excellent choice if you are looking towards new beginnings or just want some peace in your day!
If not sure what scent would be best for yourself, go with lavender-it has calming properties which can help relieve anxiety or stress.
From decadent desserts to fresh florals, we have the perfect scent for every occasion.
Need a pick-me-up? Try our Pomegranate Candle!
In need of a tranquil space to meditate in? Our candles will create the perfect ambiance for you.
Whether it's romantic or soothing, we have something that matches your needs! Create your ambiance with our range of artisan candles that showcase the best romantic scents of the Southern Highlands.